Feeding Shadows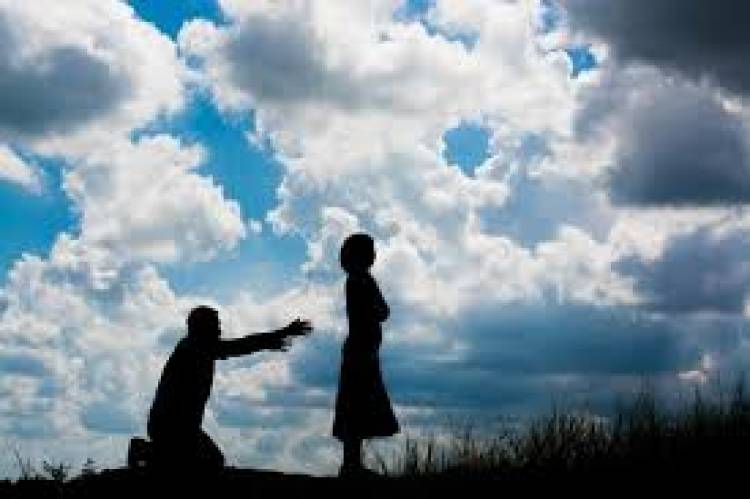 She started dating him when she was 19
She had gained admission that same year
The University didn't have hostel facilities
Her parents rented a room for her in town
He was her neighbour
Already in his second year
She really liked him
He was attentive and smart
He can also talk a good game
He made her laugh a lot
He started by making her breakfast
He was an early bird and would have
dressed up for
class before 7AM
She was a late riser and as a result was
always hurrying out
of the house to meet up with lectures
He told her one day that it was unhealthy
not to eat breakfast
She told him she barely had enough time to
dress up every morning
talk less of cooking breakfast
They had cafeterias close to the school
but she really couldn't afford to eat out
Not on her Somali budget
So he took it upon himself to cook every
morning
He would wake her up by 7:15 and
deliver her packed breakfast
She reciprocated by cooking dinner every day
Even though she was studying The English
Language, while he was studying Engineering
They found the time to study together
She followed him to his campus fellowship
on Sundays
He was a very fervent believer
His lifestyle really encouraged her
She also became serious with the things of
the spirit
She was in love for the very first time
And it was very exhilarating!
During the dry season when the weather is
very hot
She would bring out her matress for some
fresh hair and they would lie on it
Sometimes they would cuddle and talk
But they didn't go any further
Their conscience couldn't bear the weight of
going "further"
They stole a kiss once and his hands became
adventurous once
The relationship was platonic but very
emotionally engaging
People knew them on campus as a couple
Sleeping together on the balcony was quite
an announcement
She was happy to be his babe!
They went for the first-semester break
They kept in touch throughout
But somebody planted the idea in his head
That he had to sleep with her to keep her love
She knew he wasn't thinking like
that before the break
But as soon as they resumed, he
became bolder
He would sleep in her room, trying
to wear out her resolve all night
She didn't want to have sex
She just wanted to be loved and to love
Why was "sleeping with her" so important
Eventually, she told him to keep his hardness
to himself
She was tired of feeling him oddly sticking
it at her from behind
He didn't take it the right way
She realized mere words wouldn't do it
She looked for another apartment and moved out
That was practically the end of the relationship
They simply couldn't remain as they once were
He had a friend, a writer and entrepreneurially
minded guy
The friend had written a book and needed her help
proofreading it
The friend approached her with the manuscript
They started working on it together
They became close but there was nothing
between them
But malicious rumor broke out like bush-fire
people started accusing The friend of snatching
her from her ex
The friend denied it
Funny enough, her ex kept quiet
She didn't know the source of the rumour but
she expected
him (her ex) to do something about it
At least explain to anybody who cared to listen that
she was not that type of girl
Defend her honour and clarify issues
He did nothing!
His inaction made her conclude he either
started the rumour
or was enjoying the negative vibes it created
around her
Somehow she liked his friend
She wanted people to leave them alone to
pursue the relationship
But the friend was scared off, even though
he loved her
He said "I love you but I don't want this type of
reputation hanging over my head! I have too
much at stake
to get involved in this type of talk
How many people will I explain how things
really are to?
I think I should walk away!
She gave up!
They graduated and moved on with their lives
She got a job in the banking sector
He went straight into business and
he prospered
He met a lady and dated her for a while
She didn't meet anybody new and faced
her career
Five years later, he called her out of the blue
He was still single and would like them to meet
They met and talked
He wanted to be with her, make her his woman
But he didn't propose marriage
They started a relationship
She comes around, do the wife thing
But he wanted to have sex and she didn't keep
herself for that
long only to give in to him without a ring
He didn't get it
Was it that she felt he was unworthy, unqualified?
What would it take for her to give in to him?
She wanted a ring and considered anything less
a waste of her time
He called her egocentric, proud and disrespectful
She felt he was just in her space without a
defined objective
She also felt very awkward about some things
He was still friends with her ex, they attend
the same church and they live in the same area
Even though her ex had gotten married and
moved on
She was not comfortable with that
arrangement at all!
She couldn't stand her ex and didn't see
how someone who claimed to love her
kept being friends with him
He called her one afternoon and she erupted
It was all just too much for her
He was taken aback by her reaction
He felt caring enough to call her about her
welfare deserved her courtesy
He didn't know why she treated him with
such disdain
Everything was just upside down
She reached out to the Brother in Jeans
and T-shirt
The Brother in Jeans and T-shirt reached
out to him
They had a heart to heart discussion
The past was put in perspective
The strongholds of the past were broken
Mindsets were challenged and corrected
Unforgiveness was cut to the quick and
disposed of
Attitudinal issues were brought under
subjection
He said he wanted to settle down with her
but he feared she settled for him because
the "better"
alternative she desired didn't materialize
She said she wanted to settle down with him
but she was afraid he wanted her to be
perfect and complaints too much
Matters were weighed and reconciliation tabled
The bells I hear are not from "Game of Thrones"
An endangered marital destiny had indeed
been saved!
PS: I was at Leeds city University in 2007
for NPUGA Games
I was an award-winning scrabble champion
for Bowen University at the time
A lady stalked me for hours
She kept following me everywhere
One of my teammates noticed her
He asked me why I was ignoring her
I told him I don't want to waste the
lady's time
I was not interested in a relationship and
she was not looking for friendship
The teammate laughed and went off to
engage her
They talked until they dated and eventually
got married
I am very happy with their family and the
family is happy with me
Please let us grow up, stop feeding shadows
We shouldn't subject our present realities
to the blemished lenses of the past
We shouldn't label others by the deeds
of yesterday
Move on, forgive, forget, and live free
You've made your mistakes, don't allow
your mistakes to make you
Walk away from bitterness now!
Finally, only a wicked person will not want happiness for his or her ex!