Weaponized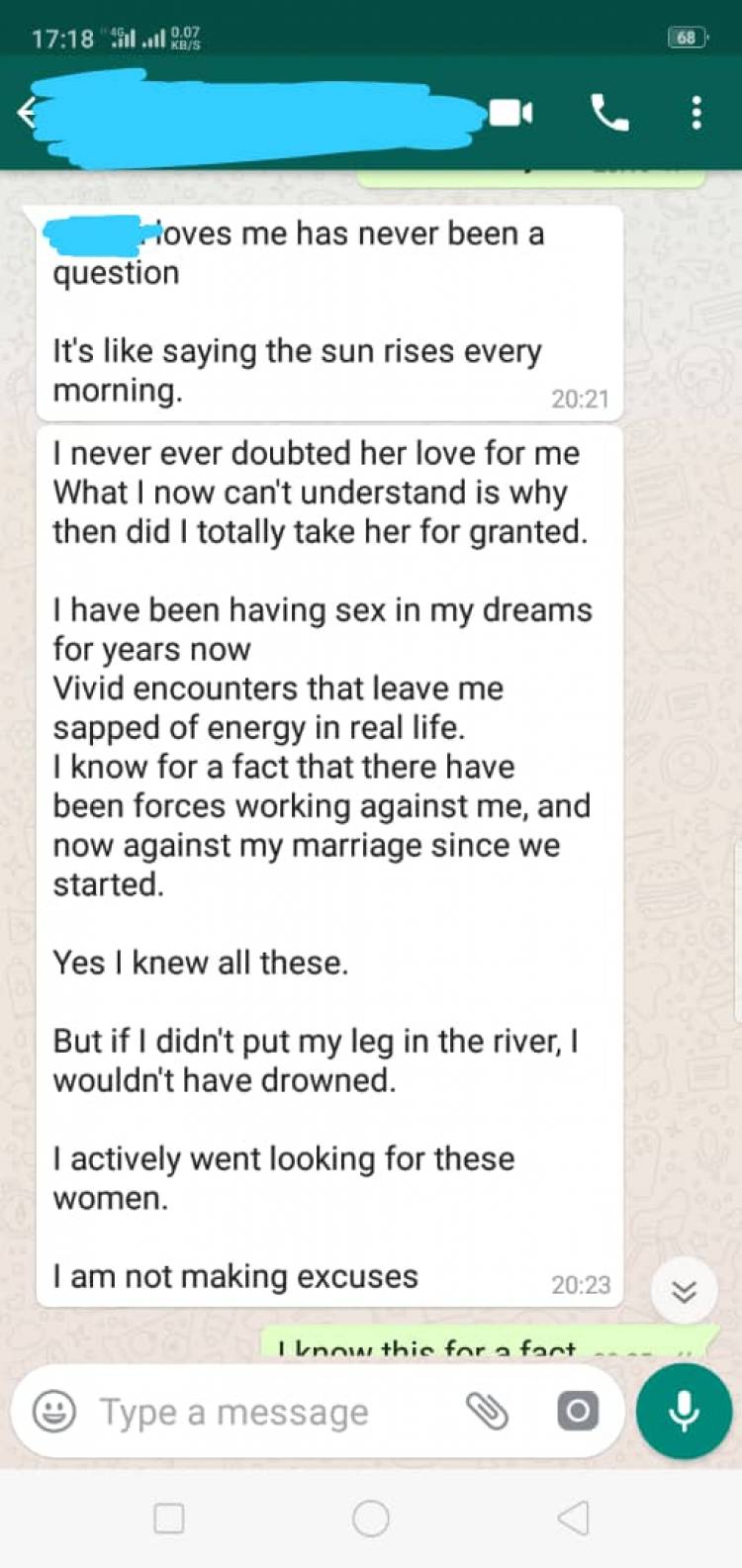 It started when he was thirteen years old
He was an avid reader
He read novels, magazines and other materials
His older sisters had collections of
Hints, Hearts, Ikebe Super and other Magazines
Mills and Boom, Temptation, James Hardley
Chase, Nick Carter, Enid Blyton and so on
He read all day and all night
His imagination fed off the books
He could go anywhere he wanted right
from his room
It was the doorway into a different reality
Whenever he read some of the books,
the words would trigger physical responses
from his body!
His heart would race, his throat would go dry,
he would sometimes feel tingling sensations
on his groin and sometimes he would become
warm and hard!
The feelings were so good
He would roll around on the bed imagining he
was the character in the novel or magazine
Sometimes he got so real that he would
be making love to the pillow or the mattress!
He would sometimes arrange two pillows
together and put his hardness in between
them as he gyrated and squeezed pleasure
from his own imagination
One day, he browsed the internet to find out
the name or definition of what he was feeling
and doing!
That was how he stumbled into pornography!
He was brought up in a strictly academic
environment
His parents were lecturers
They lived in the staff quarters of the
university where his parents were
lecturing!
His parents were Christians
They attend the Anglican church on
campus
He was a member of the junior choir
He had no idea what was happening
to his body
Of course, it was puberty
But what he learned in school was
different from the reality of unending
pleasure in which he found himself
He learned how to masturbate on the
internet
He was told it was normal for boys
in their young teenage years
It was his greatest discovery that year
Especially because it fitted in so well
with his powerful imagination
All he had to do was close his eyes
imagine whoever he so desired to
sleep with and wank away!
The pleasure took a wrong turn when
he was fifteen
He had a crush
He began to imagine having sex with her
and it became real!
She seemed to materialize out of nowhere
And the sex was so real!
She even snuggled next to him afterward
He didn't know it was a dream
until he woke up and found himself all
alone in the room
He could even perceive her long after
he had showered and cleaned up the
mess he made on the bedsheet!
From that day, the ball was taken
directly out of his court!
He stopped initiating the pleasure
of masturbation
Twice or three times a week, he
would be paid such a real visit by
all sorts of beautiful ladies
They would have sex and sometimes
have pillow talks!
He had his first girlfriend when he was
in 200 Level in the University
He liked her so much
And yet, he couldn't bring himself to
hold her hands or touch her
He wanted to but he just couldn't
It felt to him as if he was cheating
on someone
The restraint was very heavy
As a consequence, none of his relationships
lasted
The ladies didnt want a friend
And that was the best he could offer
Friendship in the guise of a relationship
When he was in the final year,
The rumor started spreading that he
was impotent
His former girlfriends somehow threw
it out there
He really didnt mind the talk
He knew it was a lie
But his friends made an issue of it
Just to prove them wrong
He dated a girl on campus slept with her
He made sure it was recorded by a
well-positioned but hidden-phone
His friends saw the video
Some of those carrying the rumor
also saw it
He had vindicated himself
But he discovered a problem
He hated the lady he slept with
with a passion after the sex
He felt violated and very remorseful
He even caught himself crying
and saying sorry in his sleep!
It was weird!
He couldn't tell anybody
What would he say?
But something changed after that
The lady that used to visit him twice
a week changed
The location also changed
He used to meet with the lady in his
room
But after he had sex for the first time
in real life
The venue changed
He would see himself in a strip club
Sleeping with a stripper!
He would see himself at a nude beach
Sleeping with a white woman
He would see himself by a riverbank
in the village
Sleeping with a particular lady
The craziest thing was
He would somehow meet
whosoever he slept within the dream
in real life within a month
And until he slept with the person
in real life, he would feel a strange
pressure in his body, as if he was
running short of breath
She would be his obsession, the one
goal he must accomplish in order
to get to the next!
He would pursue such a lady, no excuse
would be good enough and no restrictions
would be respected!
The irony was, once he had sex with
the lady, she got deleted
So deleted that he could swear
he had never had anything to do
with her before!
He had slept with a lady once,
the lady was a front desk officer at
a media house in Lagos
When he saw her the next day, the
lady smiled at him and he felt
irritated
He didn't know why she was being
so forward and improper! He
reported her to her bosses!
It was later that one of the guys
he spoke with told him not to be
a jerk by treating a lady he just slept
with as if she was a nobody!
He couldn't do any better!
This was how he was when he clocked
thirty
He met her at the airport
He had never dreamt about her before
He was traveling to Aberdeen
She was traveling too
But he couldn't take his eyes off her
Somehow she noticed his gaze
She smiled and looked away
He approached her
They were both early for their flight
Fortunately, she was traveling to
Aberdeen too
They checked in and got talking
It was the first time he ever talked
to a lady for himself
There was no dream and there was
no pressure to sleep with her
He felt free, happy and relaxed
They exchanged phone numbers
When they got to Aberdeen, she was
the first person he called
Somehow the demons within him
were stilled
He felt no guilt, no shame, nothing
He concluded he had found the
one person capable of taming the
demons within him
He was so sure he would never
cheat on her or hate her after
making love to her
He was so sure he had found
the one true love
They got talking
One year, across timelines and
continents felt like a few days
The dreams also stopped
Somehow the devilish assignments
ceased!
She told him what she had been through
in the hands of the sons of men
She was not considering a relationship
She was not even considering a fling
She just wanted to be by herself
But he was daring and determined
She agreed to marry him!
Family and friends cheered!
The wedding was glorious
They had their honeymoon in Jamaica
As soon as they returned to their
apartment in Abuja
The dreams resurfaced
It was as if they never stopped!
With the dreams came the pressure
His marriage was less than six months
old when he started sleeping around
He hated himself
He wanted to stop, but he couldn't!
He started avoiding having sex with
his wife
He didnt hate her
He just couldn't do it!
It became an issue
His wife would cry and cry
He was sorry but unable to help her!
He just didnt feel like touching her.
After one year of misery
His wife told his mother everything
His mother counseled him to see a
psychiatrist and a sex therapist
He did but it didn't help
His wife's mother invited a female
seer to their house
The female seer said he had a spirit
wife!
She said he must give her food once
every month and she will leave him alone!
He was told to take a plate of cooked
beans and a plate of palm oil to a
public refuse dump once a month by 1 AM!
He didn't believe it!
He chased the seer out of his apartment
with a gun!
Two months later, his wife filed for divorce
All he had to do was sign the document
But he was reluctant!
He knew he had taken her through
hell and back in the name of marriage
He was not a husband
He had offered her no joy
He still had real demons he was
warring with
But he wanted to see if he could give
it al least one more push!
He reached out to the Brother in Jeans
and T-shirt
He wrote everything and sent it in a DM
He said "If you respond to me, it means
it is possible for me to get help! If you
don't respond I will take it as a "Go away"!
The Brother in Jeans and T-shirt
responded!
They met!
He told his story
He said it had gotten so bad that it was
only in the dream and with the ladies
he had already slept within the dream
that he got an erection
He couldn't get an erection with his own wife
no matter how hard he tried!
He didn't tell his wife this, he didn't know
how to!
The Brother in Jeans and T-shirt
explained the power of the Imagination
to him!
He also taught him how to reverse the
effect of the dream on his sexuality
He said "When you close your eyes
henceforth see your wife!
Do this deliberately!
Do this consciously!
Imagine making love to her!
Only her!
It is your imagination, dont cede it
to anybody
Allow no room for strange suggestions
It is what you see that you will do!"
They prayed!
The power of the Holy Spirit pulled
out the sediments of darkness.
So much had accumulated in his
body over the years
He cried and fell facedown for a while
The Brother in Jeans and T-shirt
continued to pray in the spirit
It took about thirty minutes
When he got back on his feet,
he said "I saw a hand!
The hand pulled me out of a dark
well and placed me on the ground!
Then I heard a voice say to me
"Light Be" and there was light
everywhere!
Hallelujah!
PS: He returned with his wife two
weeks later
The wife insisted she wanted to meet
the Brother in Jeans and T-shirt
She just wanted to say thank you!
He told her everything
And then he did as he was instructed
And his wife testified that their
matrimonial bed has become
reignited with passionate lovemaking!
She said she forgave him of his infidelity
she wasn't going to be a fool and lie
that all was well but she was willing to
give them a second chance!

GSW's note: It has been two years,
They had a daughter named Oyinye
in 2018
The bond between them had grown
steadily!
Their walk with the Holy Spirit is waxing
stronger by the day
The Holy Spirit is indeed our restorer
The enemy weaponized his imagination
But the Holy Spirit has set him free to
enjoy a blissful marriage and a wonderful
life
Glory be to GOD!!!!!!!!!!!!!!!!!